Hullabazoo is now open, and for the rest of the month The Dawn Kingdoms is going to be there, showing off our cute animesh greeters and helping to raise money for a good cause!
Bringing together animal creators from across the grid, Hullabazoo is celebrating all things wild! And not just in-world, either. Proceeds from the charity vendors in Hullabazoo stores go to The Jane Goodall Institute, which is spearheading chimpanzee conservation efforts and respect for our natural environment out in the real world.
There are also event-exclusives for sale, including a set of majestic antlers for the Core Dragon/Wyvern from The Dawn Kingdoms!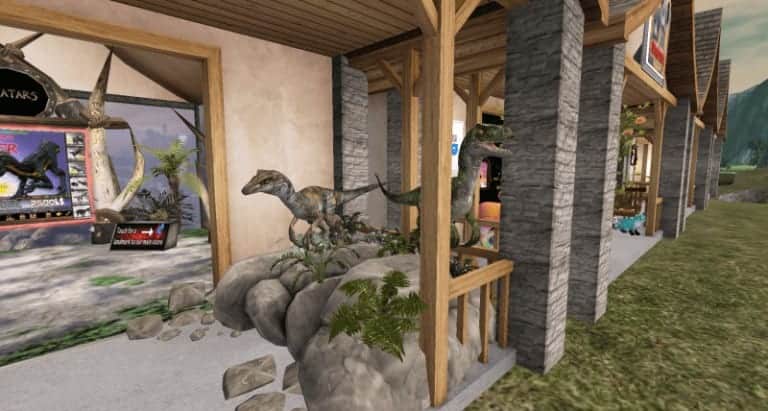 There are plenty of exciting animesh creatures on display around the event grounds, too, so why not visit to see if you can spot them all? (Spoiler: ours is not difficult to find…) With all these talented creators, there's sure to be something to impress you.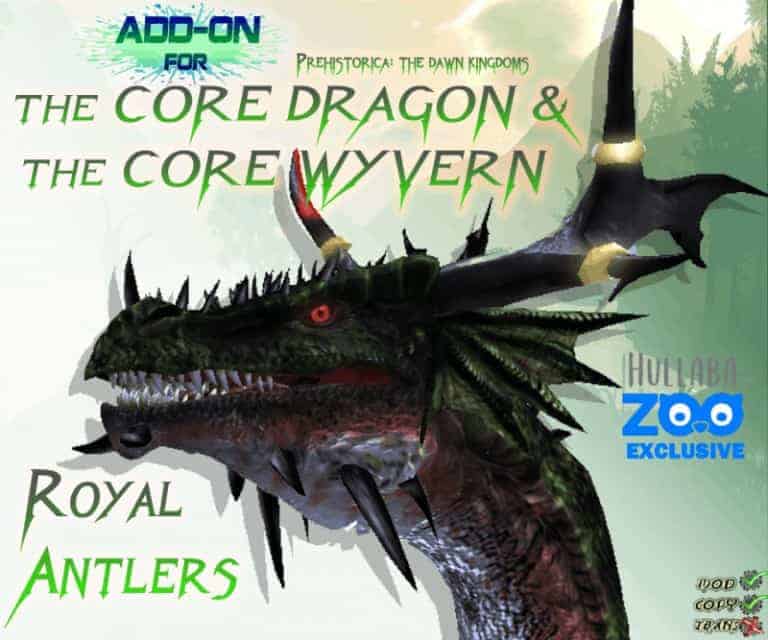 I'm excited to present the Hullabazoo exclusive Royal Antlers for the Dawn Kingdoms Core Dragon & Wyvern! These will be available only at Hullabazoo, while the event lasts, so be sure to get in and grab them while you can!
They fit both the Dragon and Wyvern, with a set of rigged mesh antlers for every size category included in the box. You can tint the antlers and/or antler rings any shade you like, so you can make the look that works for you.
After all, why only hoard bling when you could wear it, too?
In the Dawn Kingdoms Hullabazoo charity vendors, we've got some of the prehistoric plants from our SIM, available for sale for the first time! If you want to take home some era-appropriate plant life for your herbivore to chomp on, now you can. These include scripted texture changers to suit your landscape! And remember, all proceeds go to help real animals and the real natural world.
Hullabazoo is open until the end of the month, so be sure to head over before 31st March to explore the event!